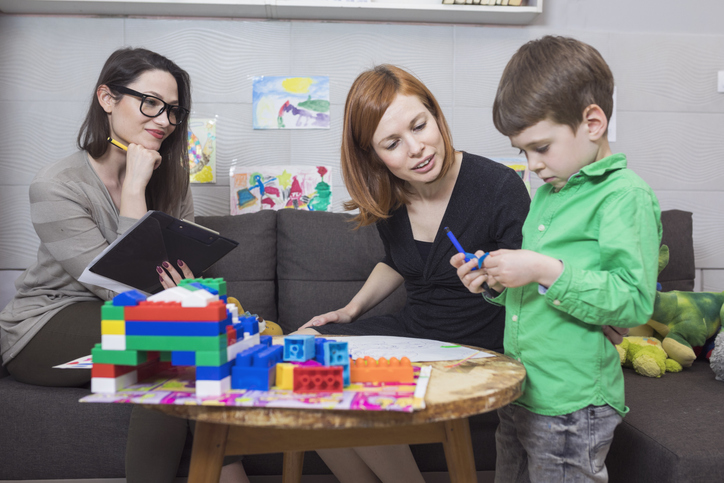 Beacon offers pre-doctoral APA psychology internships and post-doctoral neuropsychology fellowship training opportunities specializing in autism and neuropsychological evaluations. This fall, we are excited to have a talented new cohort of trainees joining the Beacon Assessment Center (BAC).
BAC offers high-quality assessments for the early identification of children with developmental disabilities. The center provides diagnostic evaluations for determining eligibility for autism specialty services, comprehensive neuropsychological assessment, and speech-language services for children.
During their time here, psychology trainees learn to administer, score, and interpret neuropsychological and neurodevelopmental assessments and write clinical recommendations to help families access services for their child. They also have the opportunity to work with children served by Beacon in a variety of clinical settings.
"I appreciate the collaborative and team-oriented approach to assessment of the BAC which allows for supported learning and growth as well as diverse opportunities and the ability to learn from others. Additionally, the individualized approach to assessment utilized allows students to develop and hone skills in choosing and administering a variety of assessment measures. Finally, the mission of the BAC to provide assessment and services to underserved populations is one of the most rewarding aspects of this center. We are able to provide high-quality comprehensive assessments and support to a wide range of families and children in need of services" says current fellow, Genevieve Krebs.
For more information on our internship program or to apply to work with us contact hrrecruitment@beaconservices.org.