Beacon's Early Childhood Diagnostic Services for the early detection of autism spectrum disorders are provided so that families can access Early Intensive Behavioral Intervention (EIBI). Diagnostic services are conducted by a dedicated team of Licensed Psychologists working in regional offices across the Commonwealth of Massachusetts who are highly specialized in treating very young children with autism. Services include initial diagnostic screenings and ongoing clinical case consultation. Our team prioritizes the clinical needs of the families that serve to complement and enhance the continuum of care. Additionally, the diagnostic services offer preferential scheduling to families enrolled in Massachusetts Early Intervention (EI) Programs. Early Childhood Diagnostic Services provided by Licensed Psychologists are not within the scope of EI Services and therefore are billed to your child's health insurance. These services may incur out-of-pocket costs depending on the child's plan coverage.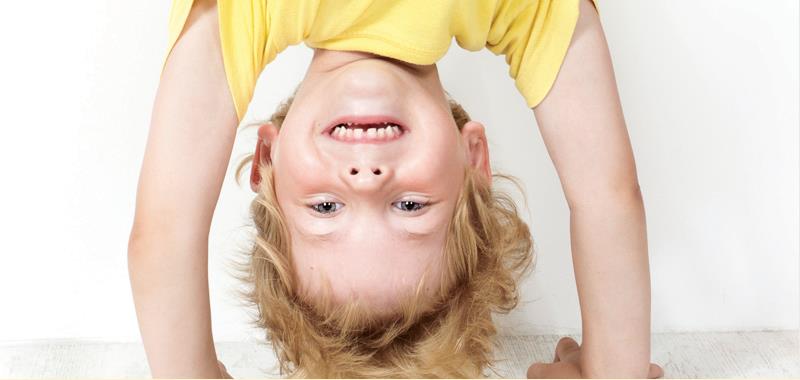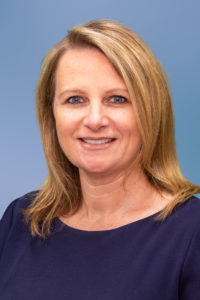 Kelley Henry, Psy.D., BCBA-D, LABA
Executive Vice President of Assessment Services
Licensed Psychologist
Developmental Neuropsychologist
Board Certified Licensed Applied Behavior Analyst
Dr. Henry is a pediatric neuropsychologist who specializes in early identification and treatment interventions for young children with developmental disabilities, as well as social-emotional vulnerabilities and behavior challenges. She has over 20 years of experience working with very young and school-aged children with autism spectrum disorders and related developmental disabilities. She has worked in a clinical capacity in early intervention programs, with specialty service providers, in schools and hospitals, as well as in private practice. Dr. Henry received her doctorate degree in clinical psychology from William James College (formerly the Massachusetts School of Professional Psychology), earned a master's degree in child development from Tufts University, and bachelor's degree from Hobart and William Smith Colleges. Dr. Henry has completed advanced clinical training within the pediatric neuropsychology specialty. In addition to performing neurodevelopmental and neuropsychological evaluations, she is available for clinical consultation, classroom and program observations, and professional trainings. She also holds a certification and license as a behavior analyst (BCBA-D; LABA) within the field of applied behavior analysis (ABA). Dr. Henry currently oversees the regional assessment centers and is the Director of Clinical Training for the post-doctoral fellowship program specializing in neuropsychology and autism. She currently sees patients in the North Andover, Rockland, and Milford satellite offices. In addition to her clinical work with Beacon, she is also serving as the President of The Massachusetts Neuropsychological Society (MNS) which is a nonprofit organization dedicated to promoting research, clinical service, scholarly work, and education in neuropsychology and enhancing the understanding of brain-behavior relations and neuropsychological disorders.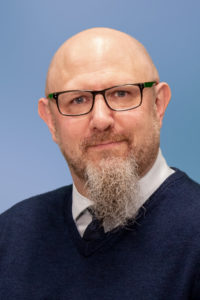 Jeffrey Skowron, Ph.D., BCBA-D, LABA
Senior Vice President of Assessment Services
Board Certified Behavior Analyst
Dr. Skowron has over 25 years of experience in the fields of clinical psychology, applied behavior analysis, special education, and mental health. Dr. Skowron has overseen clinical services and administrative operations in educational and residential programs for individuals with autism spectrum disorder and acquired brain injury, including private special education schools and agencies providing home- and community-based services. He has authored journal articles and book chapters in the fields of behavior analysis, brain injury, education, and mental health.  Dr. Skowron received his Ph.D. in clinical psychology from The University of Massachusetts, Amherst, completing his pre- and post-doctoral internships at programs specializing in the assessment and treatment of autism spectrum and other childhood disorders. Dr. Skowron is a Massachusetts and Connecticut Licensed Psychologist, a doctoral level Board Certified Behavior Analyst, and a Massachusetts licensed Applied Behavior Analyst. He is a past board member of the Massachusetts Association for Applied Behavior Analysis (MassABA) and teaches graduate courses in applied behavior analysis at Cambridge College. Dr. Skowron currently provides developmental and diagnostic evaluations for young children at the Beacon Assessment Center in Western Massachusetts, as well as providing home- and community-based clinical services, parent training, and consultation through Beacon ABA Services.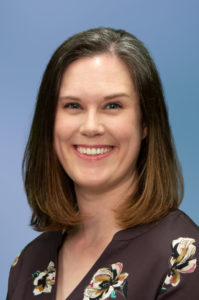 Caitlin M. Nichols, Ph.D.
Senior Vice President of Assessment Services
Caitlin M. Nichols, Ph.D. received her doctorate in clinical psychology from Vanderbilt University in 2009. Her clinical and research interests have focused on early identification and diagnosis of autism spectrum disorders (ASD), with a particular interest in younger siblings of children with ASD as well as social smiling behavior in young children. She completed a pre-doctoral internship and postdoctoral fellowship at the May Institute, where she offered school and home-based behavioral consultation services as well as comprehensive diagnostic evaluations for children. Dr. Nichols is a licensed psychologist who provides initial diagnostic evaluations, as well as comprehensive neuropsychological evaluations for children and adolescents. Dr. Nichols sees clients in the Leominster regional office.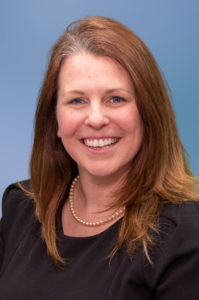 Suzanne M. F. Sanda, Ph.D., LABA
Vice President of Assessment Services
Dr. Sanda is a licensed psychologist, licensed applied behavior analyst, and certified early intervention specialist (CEIS) in Massachusetts who earned her Ph.D. through the Combined Counseling and School Psychology Doctoral Program at Northeastern University. Her extensive clinical training includes an APA-accredited pre-doctoral internship through the Lewisville Public School District in Lewisville, TX and postdoctoral fellowship through the Beacon Assessment Center (BAC). Over the past decade, Dr. Sanda has worked with a variety of pediatric populations and their families across the home, school, and clinical settings. She specializes in working with young children with developmental disabilities, learning style vulnerabilities, and autism spectrum disorders. Her clinical research centers on promoting learners' play skill development through evidence-based, caregiver-facilitated teaching. Dr. Sanda currently sees clients in the Dartmouth regional office.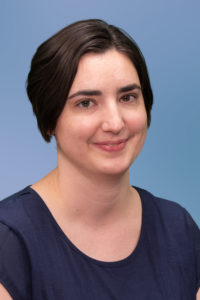 Genevieve Krebs, Ph.D., CAGS School Psychology
Massachusetts Licensed School Psychologist
Neuropsychology Fellow
Genevieve Krebs holds a PhD in School Psychology and graduate level specializations in Applied Behavior Analysis and Early Intervention. Her clinical interests include differential diagnosis of developmental disorders, foster care and adoption, parent training, and advocacy. Her training experiences include early intervention, school-based assessment, bilingual assessment, and outpatient neuropsychology. She has worked in applied settings as a home-based behavior therapist and as an Applied Behavior Specialist in the Boston Public Schools. She completed an APA accredited internship at Devereux Pennsylvania providing comprehensive services and consultation to children and staff in a residential program. She has conducted research in Positive Behavioral Intervention and Supports in residential settings and assessment of play development in children with Autism Spectrum Disorders. She has presented research and provided training locally and nationally.
Who is a Licensed Psychologist?
Licensed Psychologists professionals are licensed by the Massachusetts Board of Registration who achieve licensure by engaging in rigorous training, completing a doctoral program in Psychology and passing written and/or oral exams. Beacon's Licensed Psychologists have extensive experience and training in conducting early childhood diagnostic assessments of children with autism.
What is a Diagnostic Assessmentt?
A Licensed Psychologist's Diagnostic Assessment is a broad term used to describe an assessment conducted by a Licensed Psychologist who interacts with the child and uses standardized tools to assess the child's stage in development. In the case of autism, these tools focus on assessing the communication, social interaction, play, and repetitive behaviors of the children. The duration, structure, and specific standardized tools used will depend on a multitude of factors, including the age and current skill levels of the child. Beacon's Licensed Psychologists specialize in the diagnosis of autism and other developmental disorders.
Why should I pursue a Diagnostic Assessment?
An initial assessment confirming a diagnosis of autism is required for children to access In-Home Early Intensive Behavioral Intervention Services. In addition, more comprehensive assessments may be required for a child to become eligible for insurance-based ABA services over the age of 3 for In-Home and Center-Based Services and will be provided for Beacon families at the age of three.
What can I expect in the intake session?
Depending on the age of your child, there may be several steps in the evaluation process. The first step is called intake. This clinical interview session is an opportunity for parents to meet with their child's clinician to discuss their concerns and ask questions about the assessment process. The intake session allows the clinician to gather information about the child's history and development, as well as ask questions about parental observations of the child. This is also an important component of the evaluation and allows the clinician to meet the child and family to gather the necessary information in order to be able to complete the pre-authorization form required by most insurance companies to determine benefit eligibility for services.
What information do I need to bring with me to the diagnostic assessment?
As part of the diagnostic assessment process, a family will be asked to complete various paperwork, including questionnaires, and authorization of release of information. It is helpful to bring copies of any relevant paperwork related to a child's history of diagnostic evaluation or consultation with specialists (i.e., prior evaluation by psychologists, developmental pediatricians, neurologists), any school or early intervention testing that has been completed, as well as documentation of educational services (i.e., IFSP, IEP, 504 plan, recent progress notes). Please note, as part of the evaluation process we may request that a child's teacher or therapist also complete forms as well.
How can I prepare my child for the evaluation?
For younger children, you may choose to downplay the label "doctor". If this is a frightening term, please feel free to refer to your clinician by their first name. Reassure the child that this is an office with lots of toys and games, there are no medical or invasive procedures utilized. Parents may be invited into the testing office, as for younger children there is no need to force a separation and transition with new adults. For older children, when possible, the child is tested independently from the parents.
For older children, it may be helpful to inform them about the process and clarify expectations. A child may want to have more information about why the testing is happening. A simple explanation is that we are trying to understand how they learn so that we can make sure that his/her teachers "know the best ways of teaching" her/him. You can let your child know that they will be working with a doctor who wants to understand how he/she learns and solves problems. The doctor will be asking the child questions, telling stories, showing pictures, and asking him/her to draw. You may also inform the child that some things may be like "schoolwork" and other things will be more like different games or activities. The testing process is broken down with opportunities to take breaks, play, and have a snack. Parents are encouraged to bring a snack or preferred food items that the child may have on a break.
My child is nonverbal, or I have concerns about my child's participation in the evaluation.
During the evaluation process, it is our goal to utilize clinical observation, standard testing procedures, as well as parent report measures to gain information regarding a child's strengths and relative weaknesses. We have the capability to circumvent physical or language obstacles and use adapted measures and modified testing to capture the most comprehensive information about a child's developmental functioning. We will work with a family to capture a true representation of a child's optimal capabilities. Therefore, if the testing sessions need to be broken down into smaller time blocks or if additional sessions are required, we will make accommodations. To gain the child's optimal participation a family may elect to invite the child's behavior therapists, direct care staff, or other involved professionals to join the student for the evaluation. We also strongly encourage a family to bring with them any token systems, preferred toys or items, as well as all communication devices and supports that a child may be using either at home or in therapy.
What can I expect in the feedback session?
The feedback session is an appointment that the parents/guardians attend after the evaluation process and is designed for the clinician to present the findings to the parents/guardians, respond to the referral question(s), and fully explain recommendations.  When possible, this meeting can take place directly after the testing, or on a subsequent date depending on the circumstances.
Will I receive a written report?
Written feedback shall be provided after the final assessment meeting. Generating these documents is a time consuming process; however, we are committed to providing this written documentation in a timely manner so that children can access services.
Will insurance cover the cost of the evaluation?
Beacon Diagnostic Services currently accepts the following insurance plans:
Aetna, Anthem BCBS, BCBS of MA, BCBS out of State, Carelon/Wellsense/ Mass Health, Carelon/Fallon 365/ Mass Health, Cigna, Community Care Cooperative/ Mass Health/MBHP/Be Healthy, Fallon Commercial, Harvard Pilgrim Health Care, Health New England, Health Plans Inc, Massachusetts Behavioral Health Partnerships/MBHP Mass Health, Stewert Health Choice/MBHP/Mass Health, Tufts Public/Mass Health, Tufts Commercial, Unicare, and United Behavioral Health/UBH.
We are committed to completing all prior authorization paperwork required by the funder to ensure that testing.